Nov 26, 2020 08:16 AM Central
Natalie Rodriguez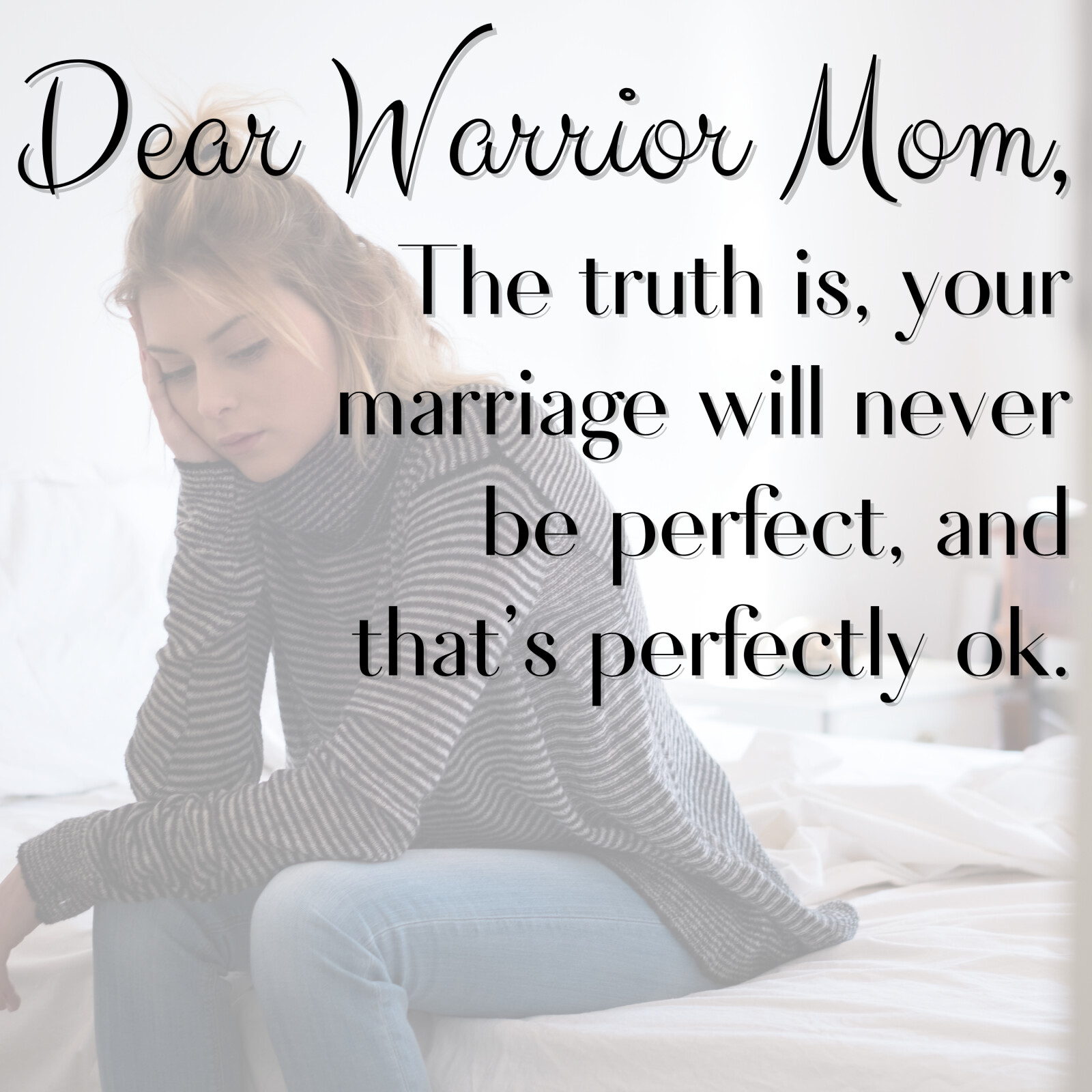 I see you. I see you, trying to make your marriage work, trying to keep a peaceful home, trying to keep hope in your heart for better days. Sometimes you wonder if that's just a delusion, sometimes you wonder if you can bear another minute of this brokenness.
You were taught that the perfect marriage, the perfect home, is achievable. And so you strive for perfection, sacrificing yourself, your body, your mind, your soul. You do your best to keep a tidy home, raise honorable children, support your husband in his struggles. All the while, you feel like you are dying inside.
The truth is, that picture perfect marriage we were sold is a fallacy that will keep you imprisoned in this constant cycle of striving. The truth is, you were made to be imperfect, and so was your husband. Your marriage will never be perfect, and that is perfectly ok. Love is more important than perfect. Peace is more important than perfect. Hope is more important than perfect.
You are doing an amazing job, and you are not alone in your feelings. It's ok to stumble. Your worth is not tied to your achievement of that perfect marriage. Your worth is tied to YOU. And you are worthy of love, just the way you are.
So tonight, when you lie your head down on your pillow, exhausted from the day, from all the sacrificing, from all the worrying, from all the striving, know that you are not the only one feeling these feelings, and know that you do not need to carry the weight of the world, the expectation of a perfect marriage, on your shoulders any longer. You don't need to have a perfect marriage in order to have a good marriage. Once you embrace that truth, you can start to live in freedom, in love, in peace, in hope. Come be free, we are waiting for you, and I believe in you.
This post was originally featured on the Dear Warrior Mom blog. You can read more Dear Warrior Mom posts by clicking
here
.
This post may contain affiliate links. That means that we may receive a small commission from any purchases you make from linked pages, such as Amazon. This commission is at no additional cost to you, and helps us to keep our site up and running. Thank you for supporting small businesses by using affiliate links!