Feb 15, 2021 05:54 PM Central
Natalie Rodriguez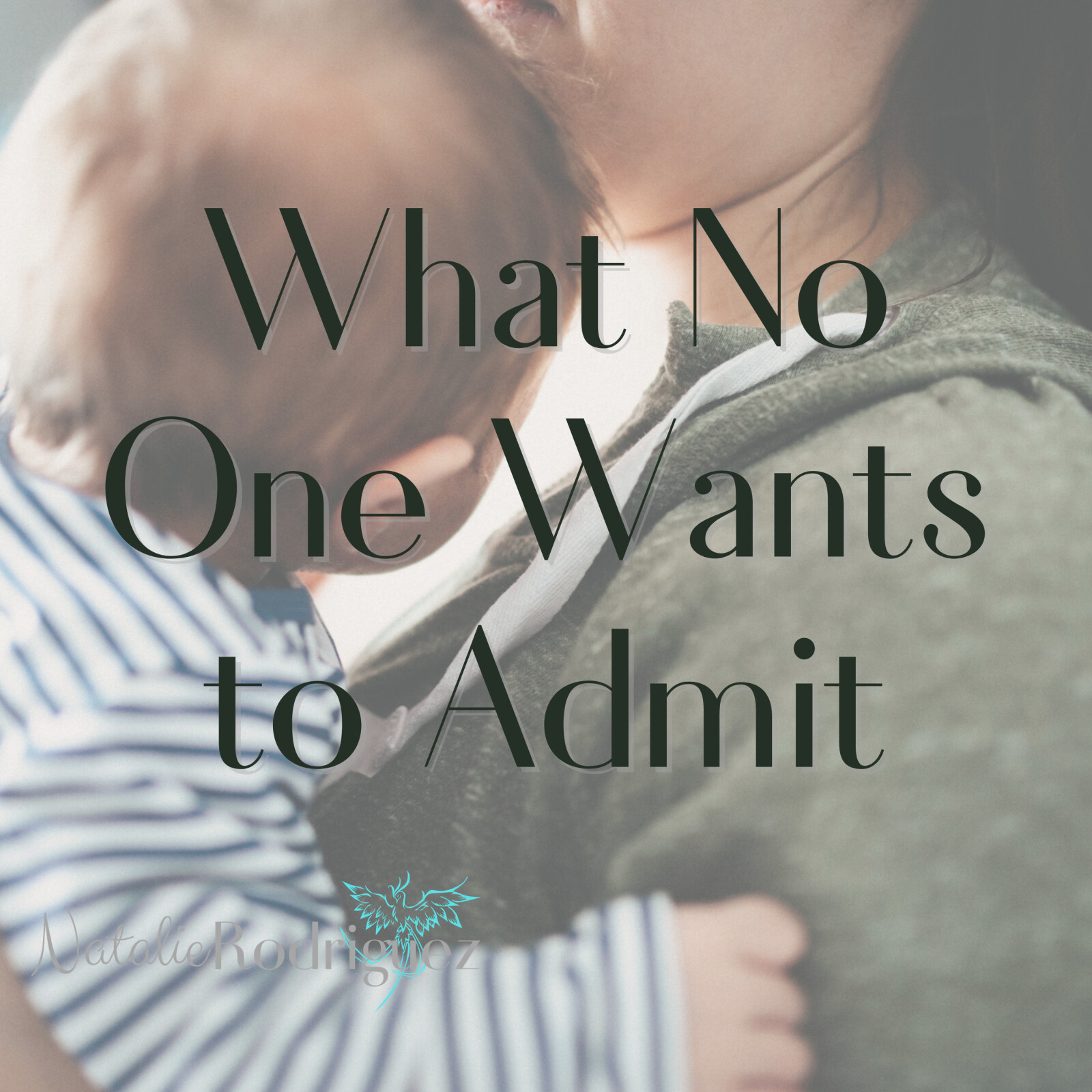 I'm just going to call out the elephant right now and tell you that this blog may piss you off. It may offend you, it may trigger you, it may even make you hate me. But it's my truth, and that's really all that matters here right now. And maybe, just maybe, it can help someone else who is feeling the same one, someone who is struggling, someone who feels guilt and shame, someone who feels hated. Because I know I'm not the only one who's ever felt this way, and I know I won't be the last either.
This weekend we did our gender reveal. We had the OB email our friend who was making us our cake. We gathered family on Zoom. We even went live on Facebook. We knew there was a 50/50 chance. And we also knew that the most important thing is that our genetics tests had come back at a very low risk for any genetic disorders. But if I'm being honest, we both were hoping for a girl. And so was most of our family. We already have a son. And there are no granddaughters on either side of the family. And I had the perfect girl name picked out already.
My heart knew deep down that this one was a boy too, even though my pregnancy has been very different from the first, but my head had me 100% convinced I'd be seeing pink when we opened up the cake. I'd even had a dream that night that I saw pink. But it just seemed like we already had a boy so we should be having a girl this time. Obviously I know this is not really how it works. But my brain was playing tricks on me. And I think I've expected that at some point I would be a girl mom. I love girly things. Makeup, glitter, anything that sparkles, flowers, rainbows. Don't get me wrong, I'm not into expensive jewelry, designer bags or fancy shoes. But the pretty girly things bring me so much enjoyment. I always thought I'd have a daughter whose hair I could braid, whose cute little bows I could clip into her hair.
Needless to say that when the blue M&M's fell out of the cake, I was pretty shocked. And worried too, if I'm being honest. There's a reason we waited as long as we did to have a second child. Our first is incredibly intelligent, headstrong, and active. He is also adorable, so incredibly loving, and has the biggest personality. But he can be exhausting at times. So the thought of having another like him is a little bit daunting.
Now, I know that each child, regardless of gender, is their own completely individual self. But it just feels like there is a better chance of a calm child if it were a girl. I have been assured by several friends who have two boys that their boys are totally different, which is very much appreciated, but honestly it's still a little hard to wrap my head around. And knowing that this is planned to be our last child, at least biologically, I think makes it harder to come to terms with the fact that we won't have a daughter of our own blood.
Please don't think for one second that I'm not still over the moon grateful for this amazing blessing that is growing inside of me. It took us 18 months to get pregnant, and I know that some will never experience that miracle, or will only even experience loss. That fact is not lost on me, at all. But I think we have been programmed to shove down these emotions of temporary disappointment because it's not socially acceptable, the same way we've been taught to pretend mental illness doesn't exist. And that's not healthy. That's toxic positivity. That's denial. That's dangerous, especially for those of us who already experience mental health struggles. So, here I am, talking about the thing we aren't supposed to talk about, baring my heart to you. I hope it helps you to feel less alone.
And I know, in time I will come to be thankful that this one is also a boy. I know there are many benefits and joys to having two boys. And I know that no matter how he acts, or what he looks like, or who he is, I will love and cherish him with my whole heart.
This post may contain affiliate links. That means that we may receive a small commission from any purchases you make from linked pages, such as Amazon. This commission is at no additional cost to you, and helps us to keep our site up and running. Thank you for supporting small businesses by using affiliate links!